So due to Covid, being stuck at home, and not being able to write, I have done a LOT of my very large cross-stitch pattern. It is still a work in progress I am currently on page 11 of 36 of my pattern. Every square is one little x stitched into it.
My daughter was holding it up to help me take a picture of it.
The pattern is called Shiver Meow Timbers by the company Heaven and Earth Designs.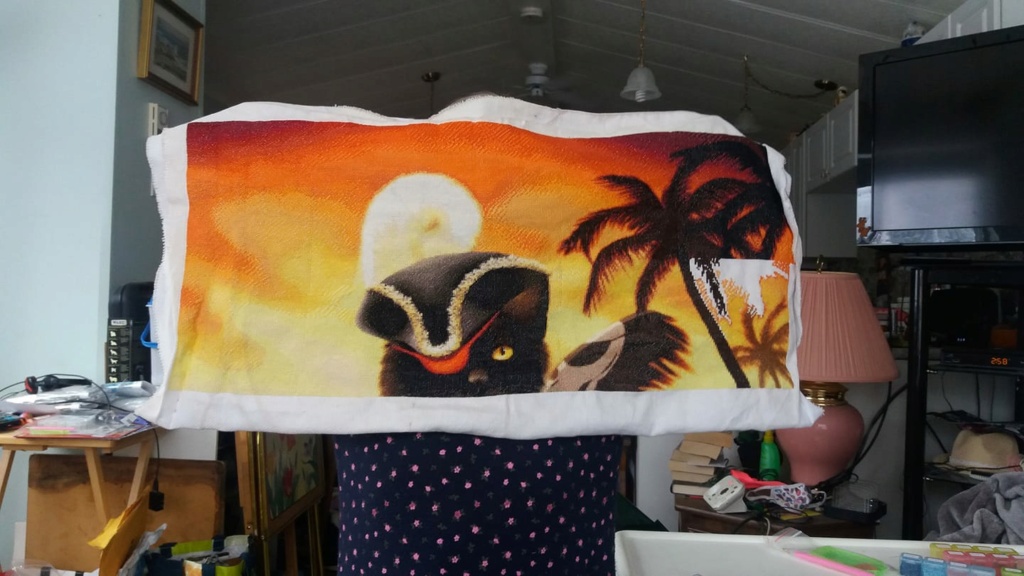 _________________
Love don't come easy for a lonely soul like me
I find myself in trouble on the road to misery
I try to do the right thing but I'm easily misled
I'm drawn to the dark side, and the devil in my head