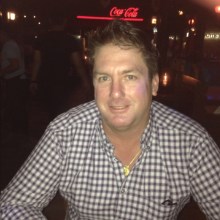 Hey dad,
15 years ago tomorrow brain cancer took you away from me and mom way too soon. I want to let you know that I'm doing everything to the best of my abilities and when I do my best I know you'd approve. A lot of things have happened since, I became a man and I've found your friends here at the KKE who are just super supportive and welcome just about anybody with open arms and a brilliant sense of humor. We miss you so much and we're always fighting for you. The cure for brain cancer has to be out there somewhere, know we couldn't get it for you but we want to get it where nobody else has to suffer like you did.
Love you. Miss you. Thank you for making me into the man I am today, there's no role model greater than you and I'm grateful to have been along in your glow.
-Brian Lawrence Hunt Jr.

_________________
-BJ

"A friend loves at all times, and a brother is born for a time of adversity."
(Proverbs 17:17)